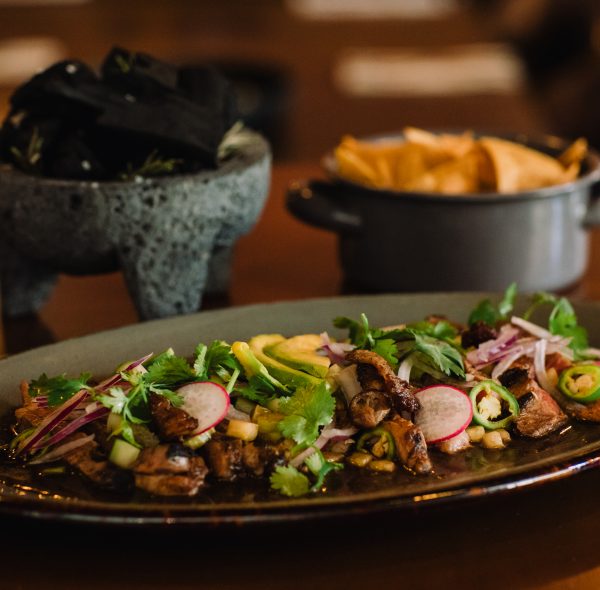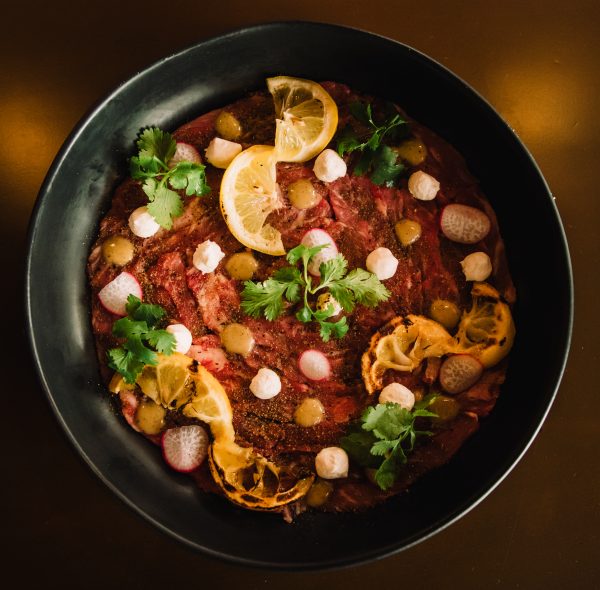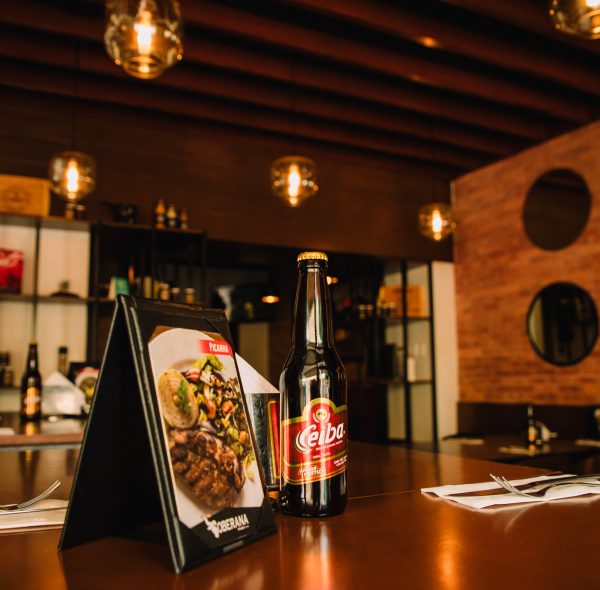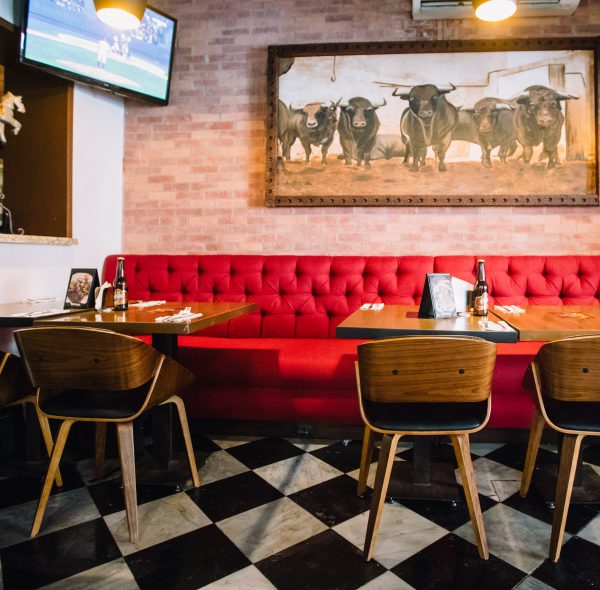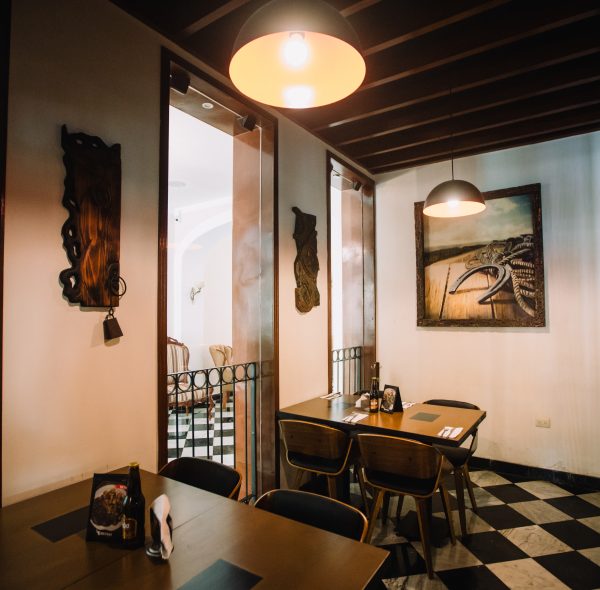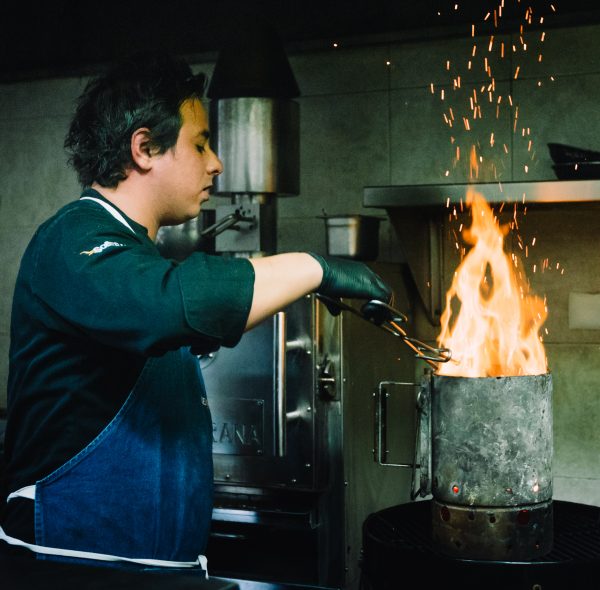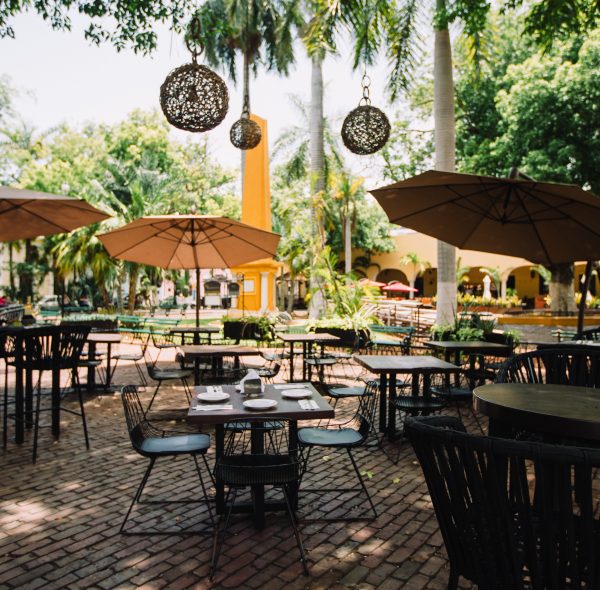 The restaurant emerges as a proposal of high quality Mexican cuts and specialties at a fair price, in the center of the city of Merida, specifically in the iconic park of Santa Lucía.
It is an initiative based on "Sovereignty", on the reflection of the search to understand what people want to eat and drink, the empathy of meeting with the feeling of the diner and knowing how to listen to what they demand. We have our main dining room in the Casa Lucía Hotel building and a terrace bar in Santa Lucía Park, where you can enjoy all the cultural events that take place there, especially the traditional Yucatecan serenade on Thursday nights.
The Service is managed with a kitchen-room synchronization by Sommelier Sergio Israel, specialist in pairing with Wine and Spirits. The kitchen is under the tutelage of Chef Andrés Zapata, who has international experience and has participated in the opening and operation of different restaurants in the city and other parts of the Mexican Republic.
It is defined with a lot of Motivation, Flavor and mainly Passion. It is directed by our Chef, Ricardo Novelo.
Each recipe is original and prepared in conjunction with the team of cooks who make it up, respect and appreciate it as if it were their own home.
Our dishes are designed in a creative way and with specific techniques that seek the purpose of creating memories in the diners, in transmitting the natural essence of a good barbecue based on enjoying a good cut with friends and family.
In the Soberana menu our 7 Selected Cuts stand out, in which our famous garlic butter with mushrooms, better known as "Salsita de Mamá", the star that gathers in its flavor all the essence of feeling at home.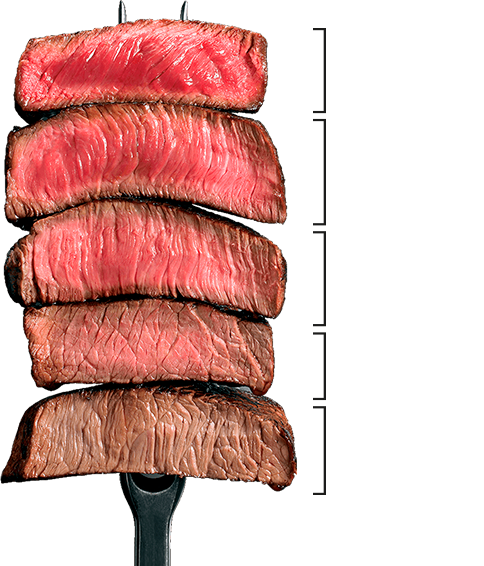 Rare
Medium rare
Medium
Medium well
Well done
In Soberana Steakhouse we give a special place to the most popular Mexican Court in the country: La Arrachera.
Our Mexican Specialties focus on honoring Mexico so that our foreign visitors can enjoy a Taste with Tradition. 
Our specialities include 3 star dishes that represent us:
Soberana Burger: Inspired by the essence of a good cut and backed by all the flavor of 15 homemade ingredients.
Rib Eye Aguachile: For the Mexican Southeast, proposes an alternative of how to serve and eat a Meat Cut in concept, cooking, temperature and presentation.
Million Mac & Cheese: With million dollar bacon and rustic bread.
The wine was made to eat!
The Wine proposal developed for Soberana is based on the need of its versatility capacity. This attribute is transcendental as it receives diners from different parts of the world, with different needs, different palates and countless variants in terms of tastes and preferences.
Therefore, having a wide range of selected labels from as many "Terroirs" as possible is a priority for our Steakhouse. Precisely thinking about this factor of cultural dynamism, is how we redirect efforts to focus on "Wine pairing" which is the specialty of Our Corporate Sommelier: Sergio Israel, who works every day with the philosophy that: "The wine was made to eat!
7 Main Cuts, from Beef Filet to our new Picanha, have been paired with wines from the 6 most representative countries of Viti-Vinícola production at global level, the result: the harmony between the most representative flavor of our cuisine and the secrets of the Vine in these 7 broths, which will make it possible to make you enjoy to the maximum a Memorable Gastronomic Experience.
Gastronomic concept developed by our R&D department with the aim of communicating, sharing and positioning everything new that Soberana Steakhouse offers to its potential customers.
Under the format of dinner pairing, once a month, a dinner of 4 times is carried out, where it is exposed before a limited group of reserved tables, 4 plates of the new Menu of Food next to 4 specific drinks that potentiate each one of the flavors, textures and aromas of our gastronomic offer.
We have created a space for good food, the class in selecting wines, the elegance of pairing, the study of the origins of the ingredients and self-exploration to understand them, aimed at a Market Segment, called #TASTER. Our Exclusive Club invites new members to enter the world of pairing and discover new gastronomic horizons.
It distinguishes itself by being a solid team based on constant training. It is led by our Corporate Chef Andrés Zapata and our Sommelier Sergio Villegas.
We are committed to make each of our guests feel the essence of service with a smile, and above all, to take them to live a gastronomic experience founded on the relaxed feeling of feeling like home and family. Our philosophy is just that:
"To transport each of our guests to a memorable moment of restoration."
If you wish to contact us, please fill out the form below and we will contact you shortly.

Service hours
Monday to Wednesday | 13:00 – 23:00
               Thursday to Saturday | 13:00 – 00:00
               Sunday | 13:00 – 17:00

Reservations
01 (999) 928 3106

Adress
 Calle 60 between 53 and 55 Santa Lucía, 
              Mérida Yucatán. Hotel Casa Lucía
Copyright © 2019 Soberana Steakhouse